Sunday, October 24, 2010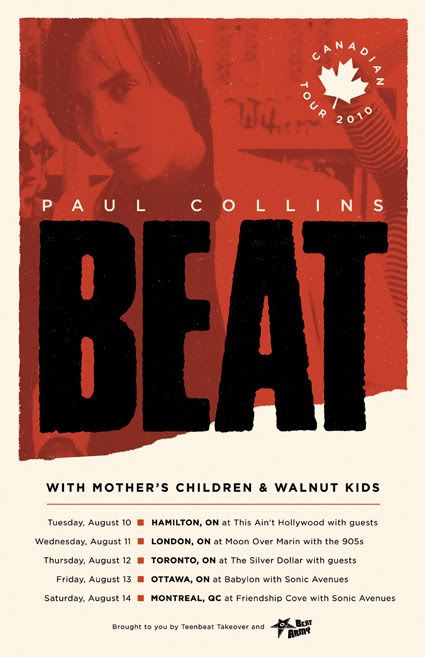 Tour Poster for the Canadian leg of the Paul Collins "King of Power Pop" Tour + posters for the Ottawa and Montreal shows.
This was my first tour with my band Mother's Children, and it was with Paul Collins of The BEAT! This man is a legend, a pop music genius and a stand up dude! Made really good friends with him and his band and had some great times. Every show ruled. The tour even extended into some shows in the States.
Monday, July 19, 2010
All the I.D. and stuff for our Punk DJ night "Bored To Death." We also have a series of cassette tapes called "Swipe This Tape" which are giveaways at selected Bored Evenings.