Monday, November 16, 2009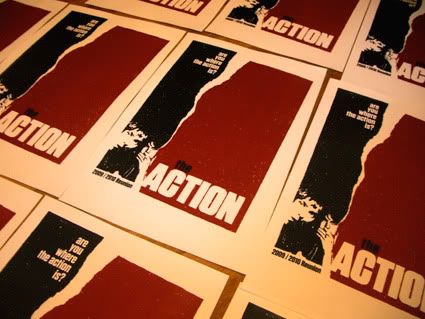 20 limited promo posters for the reunion of 70's Ottawa Punk band
The Action.
Posted by

K.J.
at 9:59 AM
No comments:

Saturday, November 14, 2009
500 sleeves hand-screened in Germany. Green and silver ink on black cardstock.
On Taken By Surprise Records.
Order it here!
Monday, November 9, 2009
Gotta do what you gotta do to stay warm on those cold Ottawa nights in November.
Posted by

K.J.
at 11:49 AM
1 comment: